Private venue hire in Norwich
An authentic Italian pizzeria for private hire in Norwich for any special occasion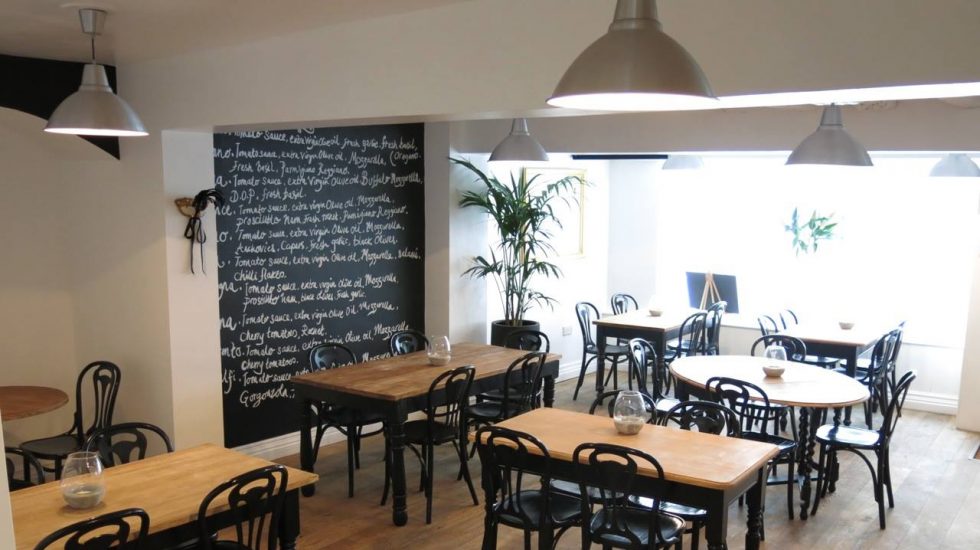 Are you looking for the perfect venue for that special occasion? Then look no further. Donnelli's Pizzeria is a modern, yet authentic pizzeria with a unique atmosphere and charm combined with the personal attention your celebration or function deserves.
On the historic Timber Hill in the heart of Norwich, Donnelli's enjoys a perfect central location with parking close by and easy access for your guests from all areas.
It does not matter why you are celebrating…from a birthday party to an anniversary celebration, to your best friend's hen party or a work function, Donnelli's Pizzeria offers the perfect environment to celebrate with friends, family or colleagues.
A tailor-made experience
Donnelli's Pizzeria offers you the opportunity to do things your way. We are happy to discuss you needs and supply the types of pizza you want no matter how extravagant or simple. Wines, beers, champagne… it's your celebration, your way!